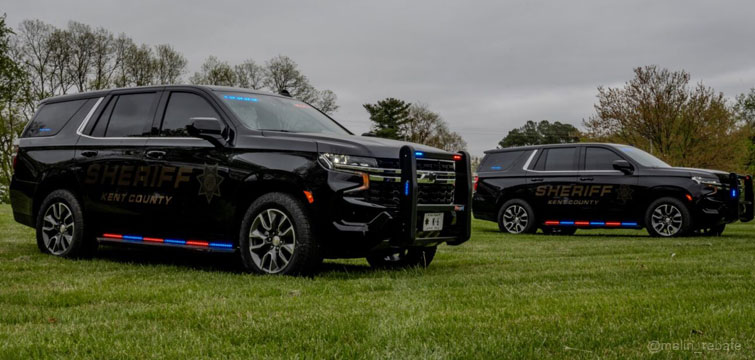 Welcome to the Kent County Sheriff's Office website.The Kent County Sheriff's Office is a "full service" agency responsible for enforcing the laws of the State of Maryland within the County. The Sheriff is also responsible for serving legal papers at the direction of the District and Circuit Courts of the county, providing security for the Circuit Court, and enforcing the Courts' orders.
The men and women of the Kent County Sheriff's Office are dedicated to service through superior performance. We believe mutual respect, trust and pride in our organization, combined with traditional values and innovative techniques, will ensure the community's right to a safe environment.
Special Message Regarding COVID-19
The Kent County Sheriff's Office wants to thank the members of our community during this difficult time in our nation and state.
We remind everyone to please:
• Continue to practice "Social Distancing" by staying home, and keeping your distance (at least 6 feet) from others when you must be in public
• Avoid touching your face, and Wash hands or use hand sanitizer frequently throughout the day or after touching surfaces in a public area
• Remember that per Governor Hogan's Executive Order, gatherings are limited to ten persons
• Please care for, and if possible, volunteer to run errands for the elderly or those in vulnerable populations
We promise to still be here as always if you need our assistance. In some cases, our deputies will handle some complaints by phone rather than in person in order to protect you and ourselves from contact with those that may be ill. When we do respond you may see us wearing gloves, masks, or other Personal Protective Equipment.
Our office is staffed, but our lobby is currently closed to the public by order of the Kent County Commissioners. If you come to our office for some reason, please call us at 410-778-2279 and someone will come out to assist you. If you need immediate assistance, as always, please call 911.
We appreciate all the members of our community who are doing their best to comply with uncomfortable restrictions, and who are doing so in a spirit of caring.